65712d0f5e88f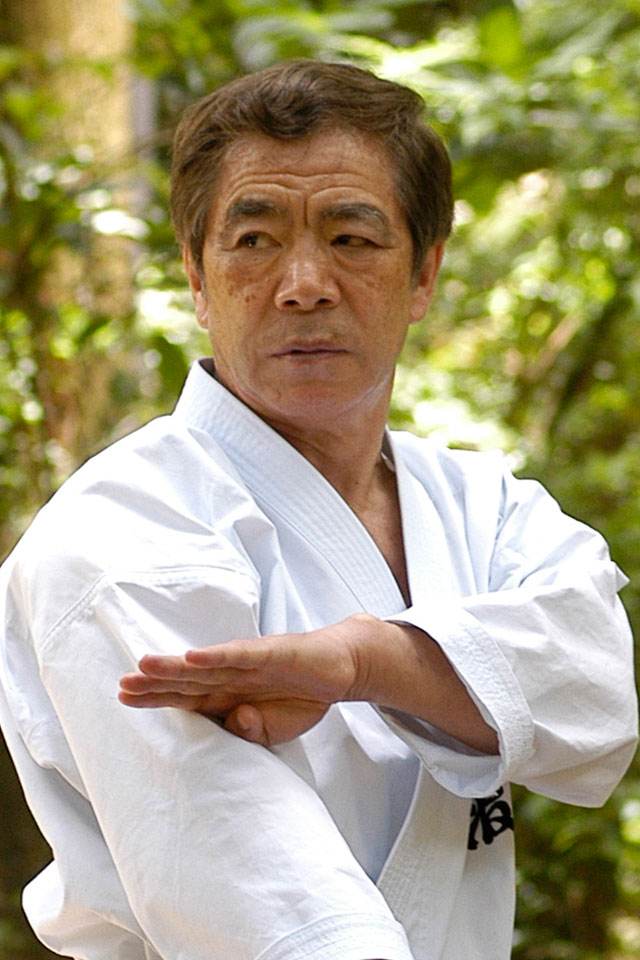 Soke Hirokazu Kanazawa - 10th Dan (1931 – 2019)
Soke Hirokazu Kanazawa was an influential and respected Shotokan Karateka.
Hirokazu Kanazawa was born in 1931 in Japan and started his training in martial arts through Judo. At university he took up karate under Sensei Nakayama (former Chief Instructor of the Japan Karate Association). He also trained under Master Gichin Funakoshi (Founder of Shotokan Karate). Master Funakoshi left a long-lasting impression on him, which in turn left the same impression on all Soke Kanazawa students.
In 1957 Soke Kanazawa entered the notorious All Japan Karate Championship, winning the final, albeit with a broken wrist. He went against medical advice because his mother was in the crowd and did not want to disappoint her. A year later he won again. He was the first ever Karateka to win the All Japan Karate Championship.
Having successfully completed the JKA instructor's course he was sent to Hawaii where he became Chief Instructor and began training in Tai Chi. Five years later, he was sent to England and quickly made himself a fan base that continues today.
While Kanazawa made plans to teach in Canada, Montreal and decided to hand in his resignation as a Director of a section of JKA (but not as a teacher). He felt he would not be able to function whilst away. When he returned three months later, he was summarily dismissed from JKA and so went on to establish Shotokan Karate International Federation, an organisation that has grown to over two million members worldwide. Soke Hirokazu Kanazawa peacefully died at the age of 88 in December 2019.
SKIF is a total credit to Soke Kanazawa who is loved and respected by all his student's and all who knew and know of him. We are blessed to have had the honour to meet Soke Kanazawa and train with him in our own Dojo. He will be sadly missed and respectfully remembered.